More Articles
Medicare Programs
Affordable Care Act
Medicare Card Replacement
Medicare Definitions
Medicare Doughnut Hole
Medicare Eligibility
Medicare Extra Help
Medicare Fee Schedule
Medicare Fraud
Medicare Handbook
Medicare Open Enrollment
Medicare Plan Part A
Medicare Plan Part B
Medicare Plan Part C
Medicare Plan Part D
Medicare Prevention Services
Medicare Rates For 2015
Medicare Supplemental Insurance
Medigap Eligibility
Medigap Policies
MyMedicare Information
Welcome to Medicare Physical Exam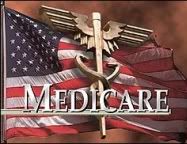 News Headlines
Medicare Extra Help
Medicare Extra Help with Prescription Drug Costs
If you have Medicare then you can get Medicare Prescription Drug Coverage (Medicare Part D). If you have limited income and limited financial resources, you may qualify for Extra Help to for the costs of Medicare Part D annual deductibles, monthly premiums, and prescritption drug co-payments.
The Extra Help for Medicare prescription drug plans is worth an average of $3,900 per year. You may qualify for this program, be able to save money, and not even be aware of it!
To determine if you are eligible, contact the Social Security Administration and provide them with the amount of your income, savings, real estate (not including your home), and investments. If you are married and living with your spouse, you will need to provide information about the both of you.
Beginning January 1, 2010, additional Medicare recipients might be eligible for Medicare Extra Help because life insurance policies will no longer count as a resource. Also, money you get from someone else on a regular basis to pay your household expenses like mortgage, rent, food, energy costs, water and property taxes, no longer counts as income.
What is the Medicare Extra Help Income Limit?
To be eligible for Medicare Extra Help, your yearly income must be limited to less than $16,245 for an individual or $21,855 for a married couple that is living together.
If your yearly income is higher than the income limit, you may still be able to get some assistance. This may apply to you if you live in Alaska or Hawaii, have income from work, or support other family members that live with you.
What is not considered as income for Medicare Extra Help?
a. Food Stamp or Supplemental Nutrition Assistance Program (SNAP) assistance.
c. Medical treatment and drugs.
f. Assistance from others to pay your household expenses.
g. Earned income tax credit payments.
h. Scholarships and education grants.
I. Economic recovery payments.
J. Victim's compensation payments.
What is the Medicare Extra Help limit for things that you own, known as resource limit?
In order to be eligible for Medicare Extra Help, the value of your total resources for an individual must be less than $12,510. For a married couple living together, the resource limit is $25,010. Resources are the value of the things that you own such as:
a. Real estate (not including your primary residence)
b. Stocks
c. Bank accounts, checking accounts, savings accounts, and certificates of deposit.
d. Mutual funds.
e. Bonds and U.S. Savings Bonds.
f. Cash that you have.
g. Individual Retirement Accounts (IRAs)
Items that do not count as Medicare Extra Help resources:
a. Your primary residence.
b. Your vehicles.
c. Your personal possessions.
d. Property that you need to support yourself like rental property or garden property.
e. Items that you cannot easily convert to cash like furniture and jewelry.
f. Live insurance policies.
g. Cemetary plots.
h. Non-business property that is essential to supporting yourself.
i. Interest that you earn on money that you plan to use for your burial expenses.
j. Types of other money that you are holding is not counted for nine months include:
*Retroactive Social Security or Supplemental Security Income (SSI)
*Economic recovery payments.
*Housing assistance.
*Federal income tax refunds and earned income tax credit advances.
*Relocation assistance from a local or state government.
*Compensation that you receive as a victim of crime.
MedicarePrograms.net is an information website owned by What Is It LLC.
Learn more about What Is It at MyWhatIsIt.com... "We Simplify The Complex".

The official U.S. Government Medicare Web site is Medicare.gov.
© 2015 |
Privacy Policy
| Powered By
|