More Articles
Medicare Programs
Affordable Care Act
Medicare Card Replacement
Medicare Definitions
Medicare Doughnut Hole
Medicare Eligibility
Medicare Extra Help
Medicare Fee Schedule
Medicare Fraud
Medicare Handbook
Medicare Open Enrollment
Medicare Plan Part A
Medicare Plan Part B
Medicare Plan Part C
Medicare Plan Part D
Medicare Prevention Services
Medicare Rates For 2015
Medicare Supplemental Insurance
Medigap Eligibility
Medigap Policies
MyMedicare Information
Welcome to Medicare Physical Exam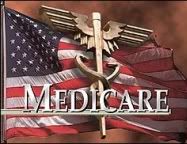 News Headlines
Medicare Handbook
The Medicare Handbook
Medicare & You Handbook, is the official U.S. Government Medicare Handbook.
The Medicare Handbook provides you with up-to-date information about Medicare costs, Medicare coverage, health and prescription drug plans, your Medicare rights, and what is new regarding Medicare.
The Medicare Handbook is mailed to Medicare beneficiaries every fall but you can help save the government money by accessing The Medicare Handbook online as a 136 page PDF document.
One of the most recent updates covers the Affordable Care Act and how it improves Medicare. The Affordable Care Act does guarantee that you will continue to have your Medicare benefits through either the Original Medicare Plan or a Medicare Advantage Plan.
One of the Medicare improvements outlined is how the new law will reduce the coverage gap "donut hole" over several years to make your prescription drugs more affordable.
Another improvement with the new law is that under Original Medicare, you will be able to get a yearly wellness exam and most of your preventive services free of charge.
Medicare Advantage plans, doctors, and hospitals will have new incentives to improve the quality of care that Medicare patients receive. It will be easier for you to get follow-up care after you leave the hospital. It will also be easier for you to find out which hospice care, long-term care hospitals, and inpatient rehab hospitals provide the best care in your local area.
Medicare 2011 - Things you need to know
1. You will pay no deductible or coinsurance for most preventive services
2. You can get a wellness exam each year to help you stay healthy
3. In certain areas you might have to get your Durable Medical Equipment (DME) from a specific supplier. This will help you save money and make sure that you get quality equipment and supplies.
4. New dates to change your Medicare enrollment plans in the fall of 2011.
5. You may qualify for savings on your prescription drugs if you have reached your Medicare prescription drug coverage gap.
6. Medicare is working hard to prevent Medicare fraud, waste, and abuse.
7. Better tools to help you manage your health information online which is designed to reduce errors and improve your quality of care.
MedicarePrograms.net is an information website owned by What Is It LLC.
Learn more about What Is It at MyWhatIsIt.com... "We Simplify The Complex".

The official U.S. Government Medicare Web site is Medicare.gov.
© 2015 |
Privacy Policy
| Powered By
|