More Articles
Medicare Programs
Affordable Care Act
Medicare Definitions
Medicare Doughnut Hole
Medicare Eligibility
Medicare Extra Help
Medicare Fee Schedule
Medicare Fraud
Medicare Handbook
Medicare Open Enrollment
Medicare Plan Part A
Medicare Plan Part B
Medicare Plan Part C
Medicare Plan Part D
Medicare Prevention Services
Medicare Rates For 2012
Medicare Supplemental Insurance
Medigap Eligibility
Medigap Policies
MyMedicare Information
Welcome to Medicare Physical Exam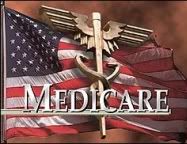 News Headlines
Medicare Plan Part D
Medicare Part D (Medicare Prescription Drug Plan)
Medicare Part D is a prescription drug coverage insurance plan that covers both generic and brand name prescription drugs. Most people do have to pay a premium for this coverage.
Medicare Part D Plans can vary and cover different drugs, but all medically necessary drugs are covered. You can choose which Medicare drug plan will be best suited to your needs. You will need to enroll when you first become eligible for Medicare to keep from paying a penalty cost later.
Before you enroll in coverage of any type it is very important that you understand the coverage that is offered. If you are considering enrolling in Medicare Part D, you have to spend the time visiting different websites to familiarize yourself with the different Part D plans that are offered by the various health insurance compaines.
The variety of Part D Plan choices, with more than 50 stand-alone drug plans in many states, allows you to select a Medicare Part D plan that provides you the best value for your individual medical and economic needs.
Medicare Part D was designed to help people with Medicare to lower their prescription drug costs and to help protect you against future costs. A Medicare prescription drug plan will also enable you to have greater access to medically necessary drugs.
There are two ways you can join the Medicare Part D prescription drug coverage plan. The first is by adding it to your Original Medicare Plan or some Medicare cost plans, private fee-for-service plans, and Medical savings account plans.
The second way is to join a Health Maintenance Organization (HMO) or Preferred Provider Organization (PPO) plan that includes Medicare Part D coverage. You will usually have to pay a monthly premium that will vary according to the plan you choose.
You should consider getting Medicare Part D to protect yourself from unexpected drug expenses. Even if you do not use many prescription drugs now, you should still consider joining. As we age, most of us need prescription drugs to stay healthy. For you, joining now means protection from unexpected prescription drug bills in the future.
Medicare Part D changes for 2012
According to a CMS press release, premiums for Medicare prescription drug plans are expected to increase slightly and Medicare beneficiaries may need to enroll in new plans.
Most of the Medicare beneficiaries that are currently enrolled in Medicare Part D drug plans will not see any significant changes in their 2012 premiums. Some people may need to make sure they have the drug plan coverage that they need.
Some Medicare beneficiaries that receive the low income subsidy to pay for their premiums will have to move to a new plan in 2012 to make sure they can stay in a zero premium plan because the plan's premium will be higher than the 2012 subsidy amount. All individuals that are in this situation should have been contacted to make sure they know of the situation.
Based on the bids submitted by Medicare Part D plans, the average monthly premium that beneficiaries will pay for standard Part D coverage will be around $30.
The basic premiums paid by Medicare Part D enrollees will cover about a quarter of the cost of the standard Part D drug benefit. Individuals with low incomes qualify for subsidies that typically cover the full amount of the Part D premiums.
Important Reminder: Please remember that if you are not happy with your current Medicare coverage, that you may be able to switch your Medicare plans by March 31, 2012.
The new annual Medicare Open Enrollment is from October 15 - December 7. Every year, plans change on what they cover and what they cost. The general open enrollment starts on November 15th. During the Medicare open enrollment period, you can add, drop or change your Medicare prescription drug coverage. You can also select a health plan for your 2012 coverage.

Nearly 10 million beneficiaries are currently getting drug coverage through the Low-Income Subsidy (LIS) benefit. The average value of the Medicare Part D benefit, premium subsidy, and cost-sharing subsidy for LIS enrollees is going to be about $4,000 in 2012.
When enrollees become eligible for the LIS benefit, CMS automatically enrolls them in a Part D plan that has a premium at or below the subsidy amount if they do not select a plan themselves. Because of this, these people do not have to pay any Medicare Part D premium.
CMS is continuing to protect the Medicare beneficiaries that are most vulnerable by making sure that upcoming Medicare Part D premium changes will cause as little problems as possible.
A great way to find the right Medicare Part D plan for you is to ask your friends and relatives for their recommendations. Most people will be happy to tell you both the positve and negative aspects of their Part D plans. Remember that if you do select a plan that you aren't happy with, the Part D enrollment starts every year on the 15th of November, so plan ahead and switch as soon as you can by going on the Medicare website and selecting a new Medicare provider.

We know that parts of the Medicare program can be confusing. We hope that we have been able to summarize the Medicare Part D Plans in a way that you are able to understand.
MedicarePrograms.net is an information website owned by What Is It LLC.
Learn more about What Is It at MyWhatIsIt.com... "We Simplify The Complex".

The official U.S. Government Medicare Web site is Medicare.gov.
© 2013 |
Privacy Policy
| Powered By
|