More Articles
Medicare Programs
Affordable Care Act
Medicare Card Replacement
Medicare Definitions
Medicare Doughnut Hole
Medicare Eligibility
Medicare Extra Help
Medicare Fee Schedule
Medicare Fraud
Medicare Handbook
Medicare Open Enrollment
Medicare Plan Part A
Medicare Plan Part B
Medicare Plan Part C
Medicare Plan Part D
Medicare Prevention Services
Medicare Rates For 2015
Medicare Supplemental Insurance
Medigap Eligibility
Medigap Policies
MyMedicare Information
Welcome to Medicare Physical Exam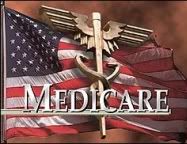 News Headlines
Medicare Rates For 2015
Medicare 2015 Premiums, Deductibles, and Co-payments
Make sure that you are informed about the Medicare rates for 2015 because every year Medicare sets how much you pay for premiums, deductibles, and co-payments.
If you have additional Medicare coverage such as Medicare Part D or Medicare Advantage, be sure to review your Medicare plans every year prior to open enrollment. This allows you the opportunity to make changes to your Medicare coverage so you can best cover your medical needs.
Medicare Part A 2015 Premiums
Most people don't pay for Medicare Part A because you paid Medicare taxes for more than 40 quarters while you were working.
If you do pay for Part A then you will have to pay $407 each month to get Medicare Part A coverage.
Medicare Part B 2015 Premiums
Most people that are on Medicare will not see a Medicare Part B monthly premium increase because of a "hold harmless" provision in the current law. This protects most of the people on Medicare from any increases in their 2015 premiums.
Most people will pay $104.90 per month for Medicare Part B coverage.
The Medicare Part B monthly premium varies based on your annual income. People with a higher income will pay even more for Medicare Part B coverage.
2015 Deductibles and Co-payments
Part A 2015 Deductible is $1,260 per illness.
Part B 2015 Deductible is $147 per year.
Part A 2015 Co-payments: The Medicare Part A deductible covers the first 60 days of a Medicare covered hospital stay. After that, you pay $315 a day for the days 61 through 90. After the 90th day, your co-pay for lifetime reserve days is $630 per day.
MedicarePrograms.net is an information website owned by What Is It LLC.
Learn more about What Is It at MyWhatIsIt.com... "We Simplify The Complex".

The official U.S. Government Medicare Web site is Medicare.gov.
© 2015 |
Privacy Policy
| Powered By
|